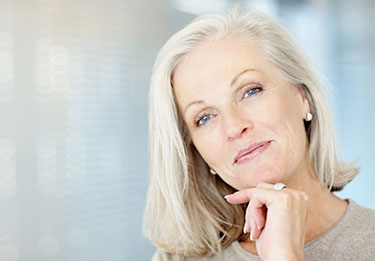 Skincare in your
60's and 70's
60's and 70's
Call now to schedule an appointment
713.497.1417
In your 60's and 70's you may be delighting in the joy of retirement. But just because you are taking it easy, doesn't mean you want to look retired.
In your 60's, your skin is noticeably lax, thinner and drier than in years past. The natural aging process takes a more visible toll on the body, but with the help of our experts at The Pearl Dermatology, you can rejuvenate your skin and take years off your appearance! It is a great feeling to look in the mirror and feel good about yourself.
Some of the most frequent concerns expressed by patients age 60 and older are saggy, crepey, dull sallow skin. Wrinkles, thin lips, eye bags, and volume loss are continued concerns. Full face fractionated CO2 lasers can literally iron out wrinkles and give you back creamy healthy looking skin. Ultherapy tightens the face and neck and lifts the brows. Fillers (Sculptra, Voluma, Restylane, and Juvederm) and neurotoxins (Botox and Dysport) continue to keep you looking fresh. Our board certified dermatologists can skillfully select a combination of services to give you the best possible outcome in the shortest period of time. A long-term plan with maintenance is the key to keeping you looking great in the years to come.
@thepearldermatology
This error message is only visible to WordPress admins
Error: No feed found.
Please go to the Instagram Feed settings page to create a feed.