Pearl Skin Club
At the Pearl Dermatology, we take pride in customer service and strive to make shopping for our patients stress-free, convenient, and as easy as possible. Our Pearl Skin Club subscription program allows our patient to be on an automatic payment system which you will consent our office to automatically withdraw from your account every three months. Every three months, we will ship a minimum of 3 products directly to your home specifically packed and shipped from our office.
The 3 selected products of your choice will be the products automatically charged every 3 months with 10% OFF. To change your product(s) or skip a shipment, you will need to notify our office two weeks in advance. Your payment will be charged at the 1st of the third month. If you wish to cancel your subscription, you will need to notify our office 30 days in advance.
In addition to the subscription, you will receive 10% OFF skincare products and free shipping. If your selected products are apart of our monthly special, you will receive 15% OFF those skincare products.
Please contact our office if you have questions or interested in being apart of the Pearl Skin Club.
---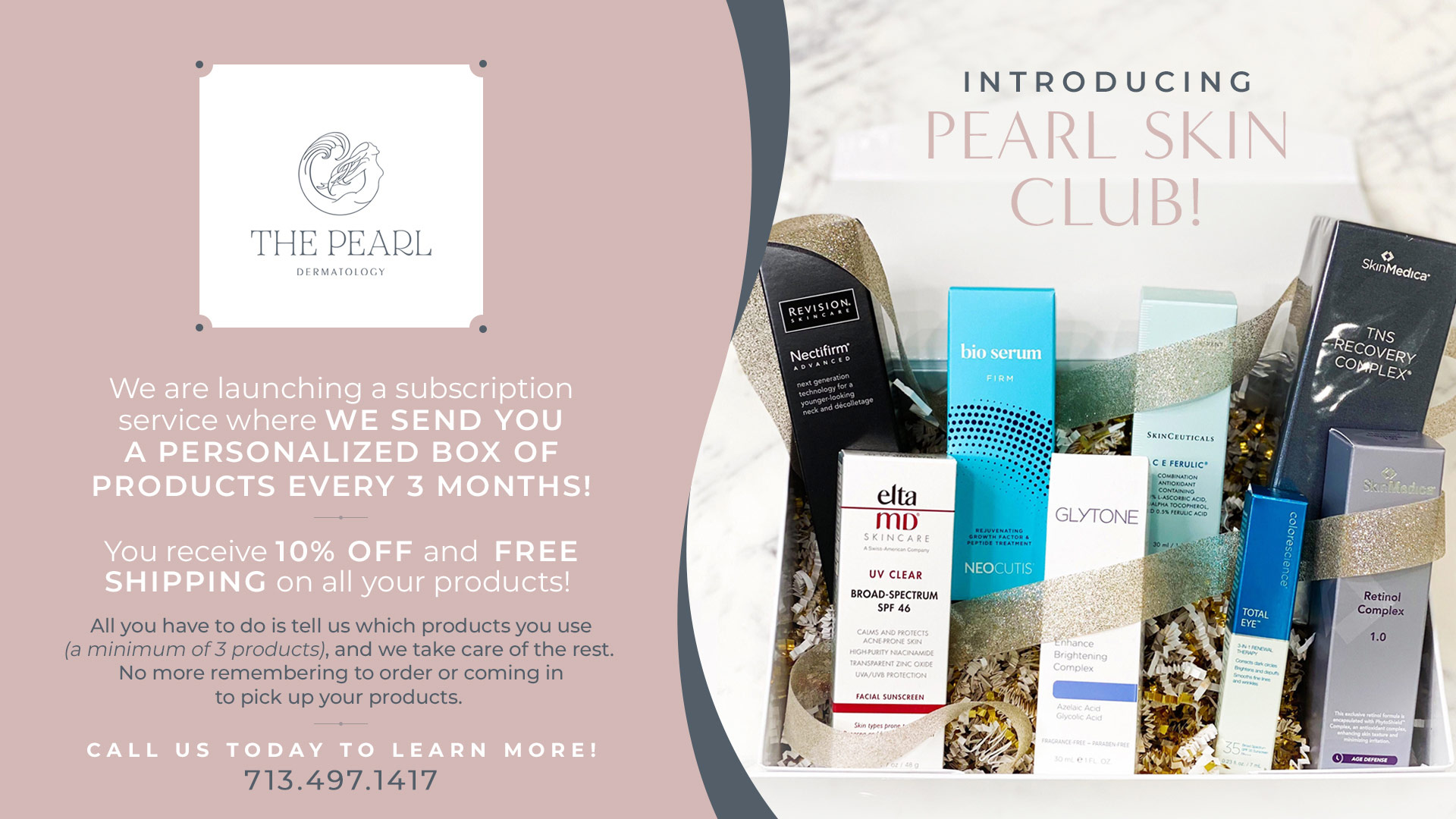 ---